Regular price
Sale price
$19.99
Unit price
per
Sale
Sold out
The Adventure First Aid 32 oz. contains supplies to treat cuts & scrapes, sprains, insect bites, headaches, muscle aches, and allergic reactions. All supplies are contained in a sturdy, BPA-free plastic water bottle and will keep contents dry or water in depending on need. Take your health to the next level with guaranteed FSA eligible First Aid products.
Includes:
Medical Information

1 Easy care wound care/burn/blisters instructions

Survival Tools

1 Slim rescue howler™ whistle

Wound Care

6 Antiseptic wipes
5 Easy access bandages®, 1 x 3 fabric
2 Easy access bandages®, junior plastic
2 Easy access bandages®, knuckle fabric
2 Easy access bandages®, fingertip fabric
2 Sterile gauze dressing, 3 x 3, pkg./2
1 Tape, 1/2 x 5 yds.

Blister

2 Alcohol wipes
14 Moleskin, pre-cut and shaped pcs.

Medications/Topicals

3 Triple antibiotic ointments
2 Ibuprofen (200mg.), pkg./2
2 Acetaminophen (500mg.), pkg./2
2 Antihistamine (Diphenhydramine 25mg.), pkg./1
2 Aspirin (325mg.), pkg./2

Other

1 BPA-free water bottle, 32oz.
1 Reusable zipper-lock bag
Specifications:
Group size: 1 person
Trip duration: Multiple days
Share
View full details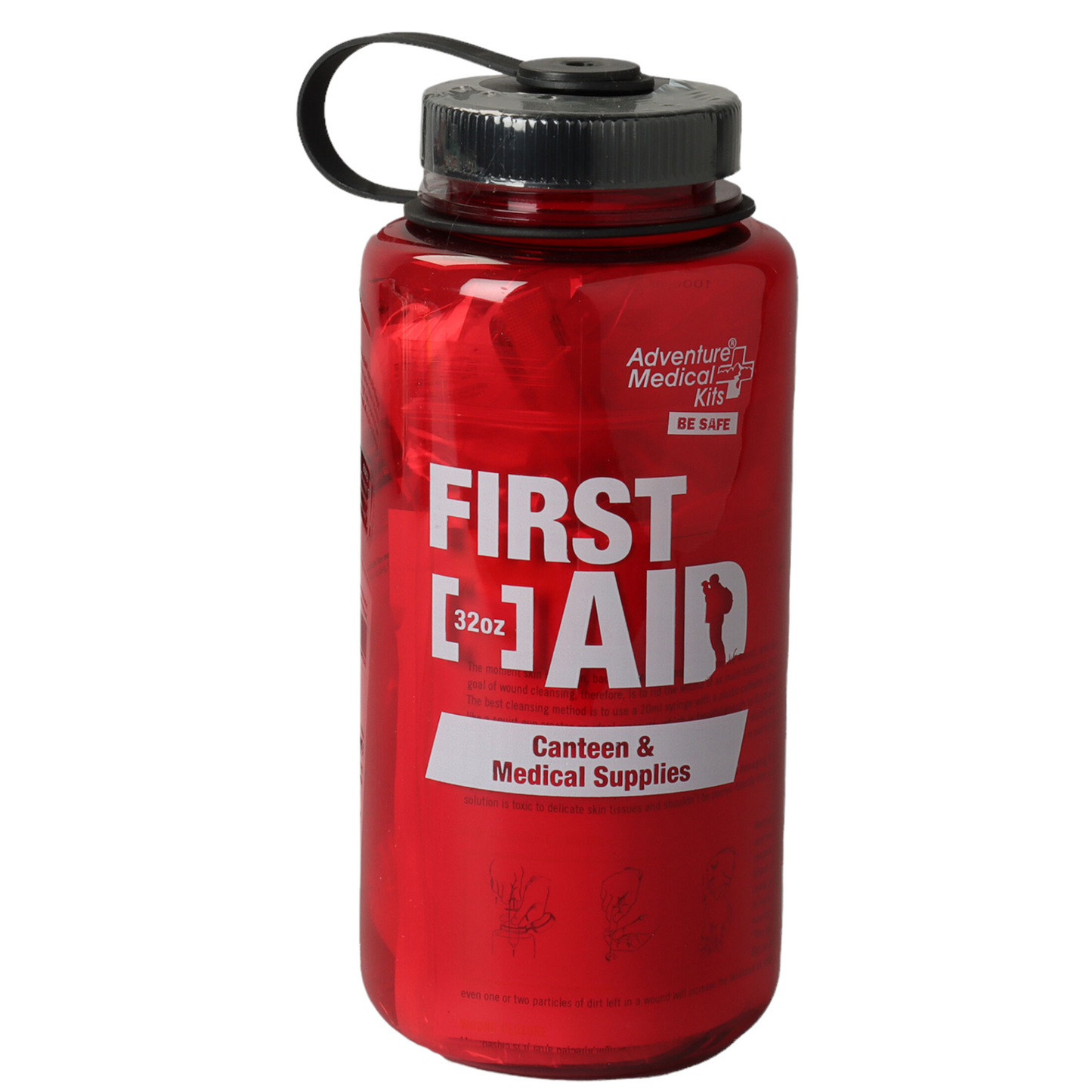 Customer Reviews
Great bottle for every outdoorsman
Got this as a gift for a family member who is in Scouts. They loved it great bottle and comes with all the basics you would need for first aid.